Chapter 2 of the Dictator's Handbook, Inimitable You discusses at length the various nuances of being you: how to eat like a king, drive like a king, enjoy the good life, rouse the public with evocative speeches, and so on. But no topic is more controversial than the one we only touched on: building statues of your likeness. Radio Free Europe tells the story: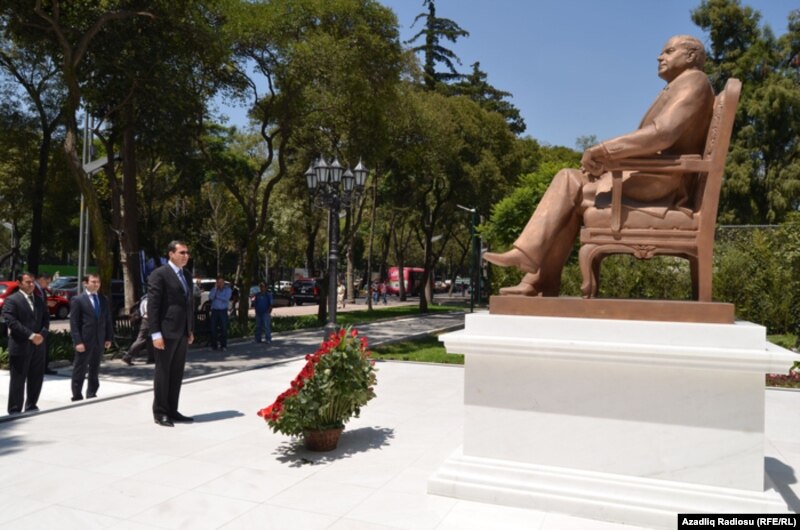 Lenin, Stalin, and Marx are arguably at the forefront here, though in the book we also give credit to the North Koreans, who are thinking in the same vein. Spain's Franco didn't do badly for himself, and he's buried in a pretty spectacular mausoleum. But like any dictatorial practice, the art is evolving.

RFE/RL has posted a brilliant piece about the statues of Azerbaijan's Heydar Aliyev. Aliyev was quite a character and his reputation is probably indelibly scarred by accusations of human rights abuses, authoritarianism, and the crushing of opposition voices. No matter though, because when it comes time to build your enormous, bronze likenesses, the inscription can say whatever you choose. The Azerbaijanis then went whole hog:


[Aliyev was] a brilliant example of infinite devotion to the motherland, loyal to the universal ideas of world peace"

For bonus points, they're shipping these statues all over the world. RFE has created a funny Google Mashup of where these statues have turned up, but the big shocker is that one of them made it all the way to Mexico City where it's (ahem) not fully appreciated by the locals.

Not bad, guys. A real Dick Move.