Raindrops on roses and whiskers on kittens


Bright copper kettles and warm woolen mittens


Brown paper packages tied up with strings


These are a few of my favorite things!

Ha ha! Actually, I do like those things. Hell, even dictators like kittens, that should be obvious. There's something else I'm fond of that didn't make it into the lyrics of this song:
Global aid workers.
That's right, international assistance. I'm generalizing here, but I've got to go out and make sure a couple of political prisoners are properly whipped in their prison cells, so I'm in a rush. This is what global aid workers look like to me: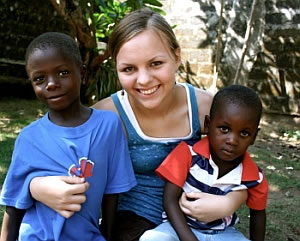 That's right: bright eyed, bushy tailed, idealistic young folks here to help save my babies, defend my gay rights, and liberate me from the horrors of economic mismanagement, which they probably define as having weak cappuccino and old movies in the theater.
And here's why I love them: not only do I get credit for bringing in help, resources, and "progress," but they also take care of a bunch of stuff I'm not that good at. I can also make sure they work where I "need" them to, and if push comes to shove I can always take advantage to accuse them of espionage or worse, distracting from other stuff going on, like the fact my Minister of Taxation has just bought a yacht we use to party on weekends.
I think they may be on to me though, considering an excerpt from the 1st edition of my book has just been reprinted over at www.globalaidworker.com. Jeez, is the gig up? I hope not: I'm waiting for them to finish funding and building the Richard M. Tater Public Hospital, where I can kiss a few babies around campaign season and where I can visit a couple of folks my Public Security Forces probably put there.
Anyway, go check it out there, or read the entire chapter on how to, ahem, "work" with the international community here.