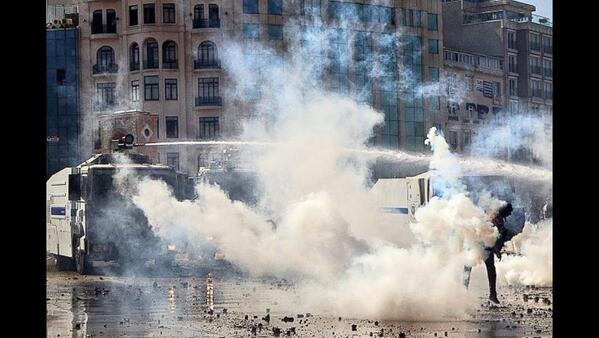 I'd like to start off with an apology to those who suffer from mental or physical disabilities, learning challenges, or debilitating conditions like autism or multiple sclerosis. When I say "Full Retard," I'm not intending to offend you.
Rather, I'm intending to offend the full-blown dumb-asses like Turkey's Tayyip Erdogan and Syria's Bashar el Assad, who seem to have blown a gasket. In fact, I'm reminded of the Dictator 101 classes I give to aspiring young tyrants. I remember Assad, slumped in the back row, woefully unprepared for the task. I don't remember Erdogan though, because he never took the class.
You'd think he'd be smart enough to at least cheat off the exam of the guy sitting next to him.
Let's see what Erdogan has gotten wrong:
Photoshopping pictures of supposed supporters turned out to rally in his support. Oops.
Missing the opportunity to drown the protesters in endless dialogue, instead vowing to crush dissent and sweeping the square.
Arresting lawyers who are even remotely involved.
And lastly, getting a few weeks' worth of unbelievably awful news coverage. Congratulations, dumbass, you have missed a couple of great opportunities.
Had you read my book, you'd have realized your own political longevity is better assured through diversionary tactics, drowning the voices in debate, and endless committees and "focus groups" that manage to slowly get nothing done at great expense. Had you called up your equally dumb-ass Syrian neighbor you'd realize the political and economic cost of becoming a pariah, of alienating the media, of being publicly excoriated for heavy handed tactics.
In short, sir, you have just ewed-scray your legacy, lobotomized your government's press campaign, and passed away the opportunity to remain characterized as the powerful leader. The lesson of my book is: be subtle, dammit! But no, not you. You have gone full retard.
Good luck to you, you are going to need it! And no, you can't have an autographed copy of my book now: it's too late.